We recognize the importance and responsibility that every company should have towards young people and their education. Therefore, we developed cooperation with all relevant educational institutions and in this way we provide support and opportunities to young talents. Cooperation is constantly deepening and every year we can be proud of new projects that are jointly implemented or signed agreements with plans to continue cooperation.
During 2019, we established cooperation with the Faculty of Economics in Subotica, Department in Novi Sad through sponsorship of the Faculty, lectures, and later through a professional internship program project passed by six students of the faculty, three of whom became our employees, and for the other three scholarships were provided until completion of studies. Thanks to this cooperation we managed to realize the idea to attract ambitious students through a carefully designed model of Professional Practice which is transmitted by our best Consultants. It is definitely a great opportunity for young hardworking students to step into the world of business. Therefore, the Program involves introducing students with the basis of SAP Modules and ABAP Programming. Those are preconditions for understanding the SAP implementation process and necessary activities that lead to designing the best solution of software for end-users. Each SAP implementation is performed by predefined rules regarding the ASAP methodology. These rules and many other interesting topics are part of the Program of Professional Practice presenting by our Expert Team and a significant chance for young students who show the strongest will and desire, as well as originality in the way of thinking, to gain a competitive advantage over their class colleagues, grab an opportunity for exceptional fellowship, new knowledge and unforgettable experience. Professional Practice in our Company is certainly a possibility of becoming a part of our Team and getting a job.
In 2020, an agreement on cooperation with the Faculty of Natural Sciences and Mathematics is signed in Novi Sad.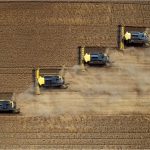 SAP S/4 Hana Implementation at PIK Bečej Prev post
DIGITALK Next post